Hiya Aliens Colonial Marines APC 1/18 scale No Flames 1st Version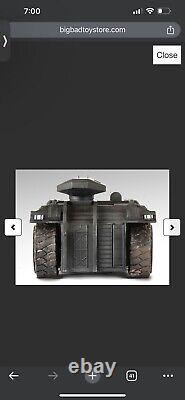 Ok guys today we have something special. Hiya toys is a Japan based company that just kicks butt. This is an Aliens APC carrier.
You know the one the colonial marines rode into battle with. This is the original (rare) version no flames. I included BBTS pics of the carrier because mine has been sealed I have never taken it out of the package.

---